For years it was an idea. Someday . . . When we retire . . . When the kids move away . . . We'll travel the country in an RV.
For the last two years we measured and sawed and drilled and soldered, we bolted and screwed and hammered and sanded, and put more than a little blood, sweat, and yes, tears, into making our dream tiny home on wheels. We've got the skinned knuckles, sore shoulders, and bruised knees to prove it.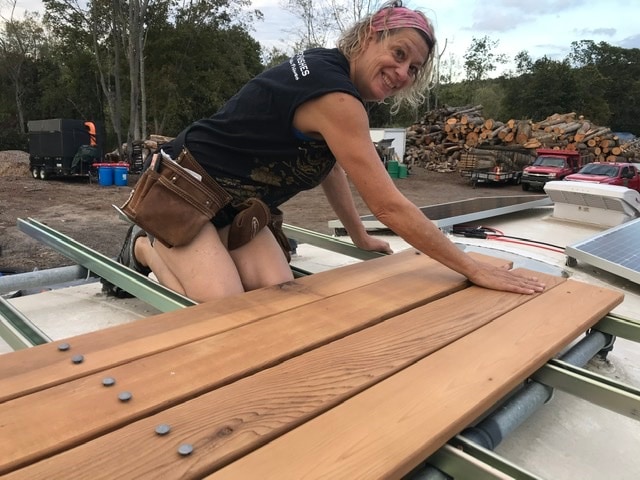 And for the last two weeks we've been parting with almost all of our possessions, and are almost ready to hit the road. The idea is finally becoming a reality.
I completed my last decorative painting job a couple of weeks ago. I've streamlined my art supplies to include only what I need to make small and medium sized watercolor paintings and drawings. In the coming months I hope to fill these pages with sketches of places and things that inspire me wherever we go. We are ready to be nomads. I am ready to be a nomadic artist.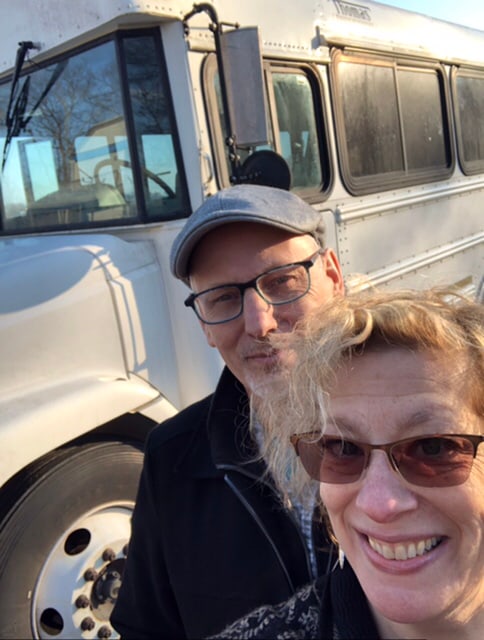 Joe and I are super proud of the job we've done and we can't wait to get on the road and start our adventures. We also love to show off our handiwork. So if you'd like a tour of our tiny home named Sandy, please join us on August 7 for a buswarming! Come by the Harbour Village clubhouse parking lot, 120 Short Beach Road, Branford, CT, any time from 1:00 to 4:00 pm.
Hope to see you there!